Why Everyone is Designing Their Bedrooms and You Should Too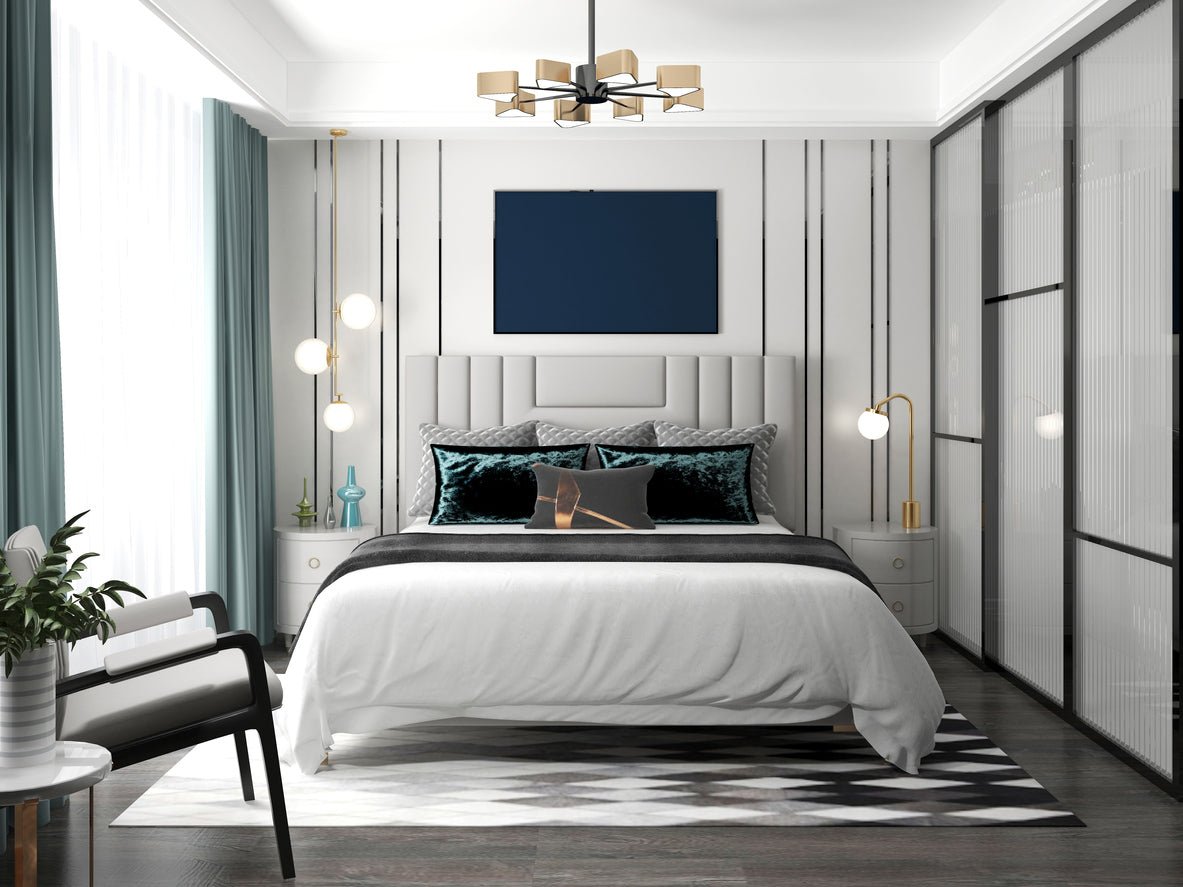 Why Everyone is Designing Their Bedrooms and You Should Too
The best way to get the bedroom of your dreams is to design it yourself. Even Louis XIV had his bedroom redesigned in 1701 in the famous Palace of Versailles, France. To accommodate nearly 100 attendants for various ceremonies, he moved his bed chamber into a larger room that was almost 90 meters square in size, adding ornate and opulent art that he chose himself, along with decor loaded with symbolism. Although Louis XIV's requirements were somewhat different from people's needs today, this snippet of history does demonstrate that people have a long history of redesigning bedrooms and that keeping it personal is the key to making the space your own.
Decide what you want
Maybe you have been pushed into rethinking your bedroom by a stressful few weeks at work or tense family relations, or you've noticed a few marital cracks. A poor night's sleep can lead to tensions in your life. Perhaps you moved into your new home a few months or even years ago and you simply haven't found time for redecorating the bedroom.
Determining what you want will help you feel your redesign is a success after the project. Is it just for sleeping, or is it also a calming refuge from busy city life? Does it double as a storage area, a dressing room, or a study? It helps to be honest and realistic when answering these questions.
Make it Work for You
If you store a lot of items in your room, such as clothes, keep this in mind. If you want a room with clean lines, focus on clever storage hidden away behind doors and consider how you can use all the space in the room, even around the head of a bed if space is an issue.
Consider where you get dressed and put on your makeup or do your hair as you may want a dressing table if you have the space. This chic Whitewash Vanity Desk cleverly hides away its contents when not in use, keeping your bedroom clutter-free.
Use color to enhance mood
If you are after a calm refuge after a busy day, shades of green might be the answer. Long known to be calming, a sage color on the walls can help calm the mind. With natural tones and textures, green can be a great color to use. For something more grounding, earthy colors might work. Faded terracottas or creamy, natural browns can add impact. It's not just bold colors that enhance mood; neutral tones and monochromatic color schemes can be just as effective. Be sure to plan your palette for a professional finish.
Consider modern interior design methodology
Harmony, balance, and symmetry are the building blocks of modern interior design and should be considered thoroughly when deciding the arrangement of your room. For more harmony, consider a Feng Shui consultant.
The bed
How firm do you like your mattress and at what height? A small room may warrant a lower bed; leaving eye-level walls empty will give the impression of more space and a larger room.
A large headboard to sit up against while reading your favorite novel can be ideal, and you'll want to ensure you have a nightstand on which to set a lamp. A matching pair of glossy, modern nightstands, such as this White Glossy Nightstand, will offer clean lines and perfect symmetry for the bedroom.
Soft furnishing, flooring, and lighting
Blackout drapes not only block light but can also help to insulate a room and block out drafts. Color is important. Pick something that complements your overall color scheme and consider the length; for the ultimate indulgence, let them hang to the floor. Flooring and lighting can make or break a room design. If you want a light, airy feel or a ruminating, mellow atmosphere, choose lighting to match. When it comes to the floor, you may love the look of wood floors but may find carpets or large rugs better suit your heating budget than drafty floors.
It will be worth it
Designing your bedroom is a big job, but it's worth it. Research ideas and find your perfect color. Take as long as you need; a well-planned project is likely to be infinitely more successful than a poorly planned one. Take advice, ask friends, and enjoy it. Find furniture that suits your needs and makes your bedroom yours. Those stretched tensions in your personal life or the marital rifts you have been choosing to ignore may well fade away once you are getting the best sleep of your life in your perfect bedroom.