How To Create Fantastic Art Crafts That Are Stylish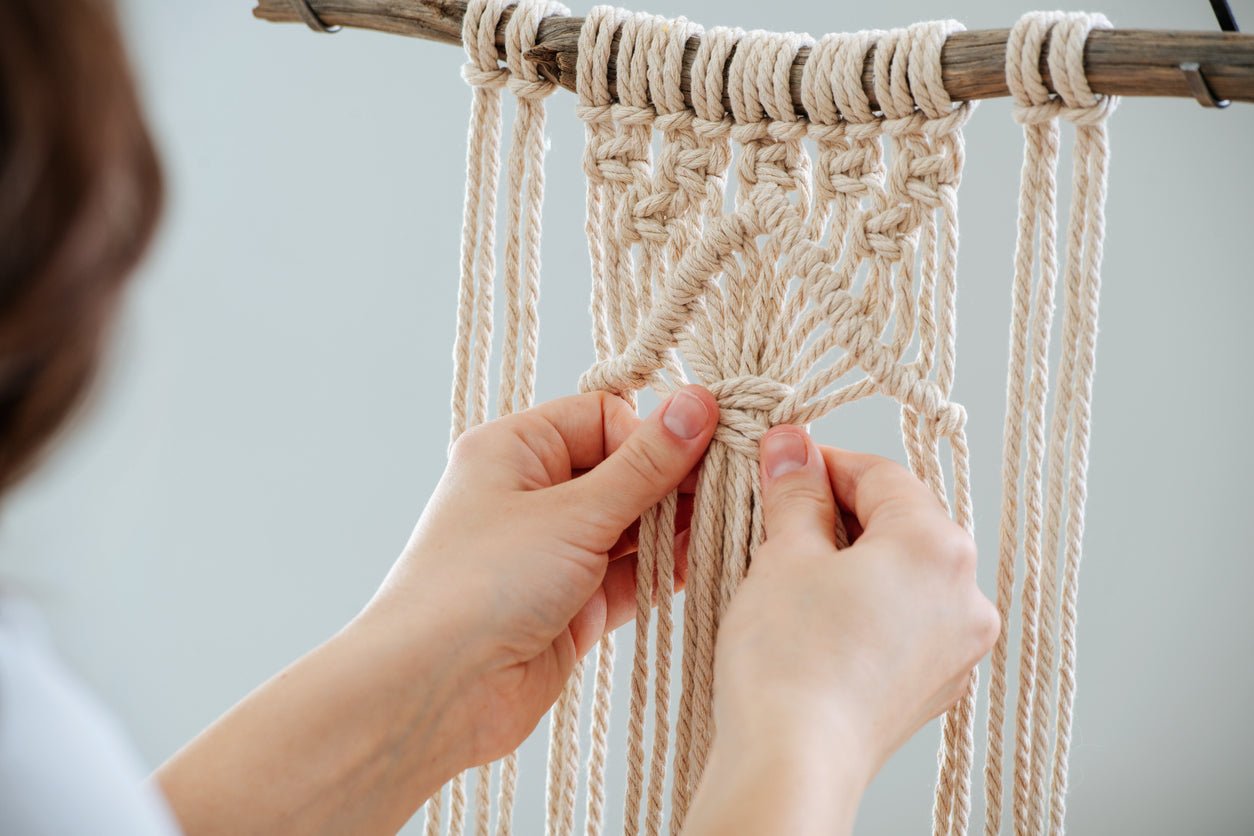 How To Create Fantastic Art Crafts That Are Stylish
Boho chic is incredibly trendy right now, and designing and making your own arts and crafts is a huge part of this trend. Don't worry if you are not a seasoned crafter. You can keep it simple and still enjoy displaying some of your own arts and crafts around your home. With input into the design process, you will feel as if it is your own work without having to step outside of your comfort zone. Here are some ideas on how you can create fantastic art crafts that are stylish.
Affirmations
The idea of displaying affirmations has been around for decades, and if you know how to use a needle and cotton or a sewing machine, they are relatively easy to create yourself. Tapestry is also a wonderful way of displaying affirmations if you have the know-how. Choose your colors and then frame your finished product, and it will look fantastic. This is a great idea for the kitchen, bedroom, or living room.
Painting
You don't have to create the underlying object yourself. As long as you have had some design input into the finished product, you have produced something unique. Glass ornaments can be a fantastic design project. The plainer they are to start, the better as you can have a lot of fun painting them. Opt for a single tone that you know will match their surroundings well or have fun with some multi-colored shades instead. Then you can sit back and admire your handiwork. If glasswork isn't your thing, there is always this Mouth Blown Multicolor Feline Art Glass to fall back on.
Mirror
This gorgeous Cosmetic Mirror is available as a plain, basic ring that you can customize yourself. If you are feeling artistic, you could try etching your own design on the edge of this mirror. You may want to practice your design before you start to make sure you get it right.
Alternatively, you could use a stencil. This is a great idea if you want to create a pattern that goes all the way around the mirror as it will be hard to keep your design uniform in freehand. This will be a fun project for a rainy afternoon, and it will look incredibly stylish once you have finished.
A fantastic idea for a base like this is to use beads to make it look wonderfully unique and bohemian. Opt for a plain color if you already have a color scheme in mind, or go crazy with lots of multi-colored beads for a fresh, funky look.
Cushions
Cushions are a fantastic way to say boho without standing out too much. If you can use your own sewing and tapestry skills well, you can create some wonderful designs. The good thing about making cushions is that they are available for various levels of ability.
If you are incredibly arty, you could try designing and making the cushions from scratch. If you are less experienced, you can buy a kit that will walk you through each step and explain what to do. These will usually contain the material, thread, and anything else you need. Everything will be cut to size, so all you need to do is put it together. These are a great idea if you are new to crafts or you are not feeling confident as the finished product looks great and you have something to display that you can be proud of.
If this seems a little beyond your ability, you can always buy a cushion or cover that has a boho vibe, such as this Black & white Boho Cushion Cover, and pass it off as your own if anyone asks.
Wine Bottles
If you are not sure what to do with your old wine bottles after a celebration, why not turn them into vases? Take a wine bottle and wash it out carefully. You can then paint or cover it in anything from backing paper to linen. Stick on some gems or buttons, and you have a stylish vase. You can use this for fresh flowers in the spring or summer. Alternatively, for a fantastic autumn or winter design, you could use twigs and some spray paint to turn them a stunning shade of gold or silver. These would look great on your windowsill or side table.
There are some absolutely fabulous ideas if you want to get crafty or arty with your interior design. Try some of these for yourself and they will give you a tremendous sense of self-achievement and satisfaction as you sit back and admire a job well done.